The Webb Estate has launched its own website, to capture the beauty and history of this residential conservation area near Purley.
In its "Living on the Webb Estate section", the website gives information about the conservation status.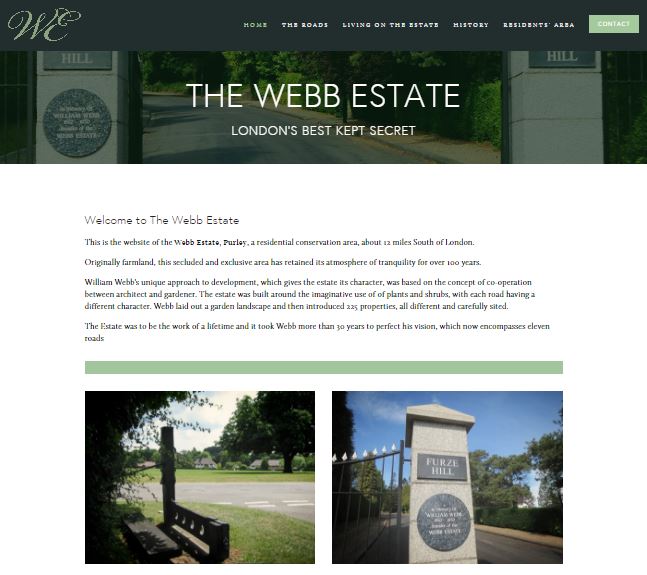 "The Webb Estate is a tranquil environment, and the layout of the properties provides a high level of privacy and seclusion.
"There are covenants that restrict development, and the designation of the estate as a Conservation Area provides a high threshold for planning consent. The construction of multi occupation dwellings, and extensions close to the boundaries or the roads is not permitted.
"The roads are unadopted and are maintained by the residents who pay an annual levy to their Road Association, which organises repairs and periodic resurfacing, as well as routine cleaning."
Each road on the estate has its own dedicated page on the website, which will fascinate historians and local residents who want to read just about Rose Walk, Furze Lane, Silver Lane or any of the other roads.
The website also offers Webb Estate residents with a private residents' area.
Please also visit our own Webb Estate Area Guide.